📣📐90 DEGREE ANGLE CLIP RIGHT ANGLE SELF-ADJUSTING CLIP WOODWORKING QUICK CLIP PLIERS PICTURE FRAME HAND TOOL.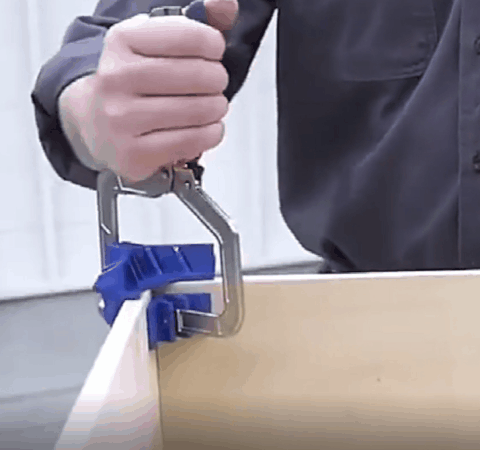 PERFECT DRAWER STRUCTURE AND SHELF INSTALLATION, INNOVATIVE DESIGN CAN ALIGN THE WORKPIECE 90 DEGREES, AND THE QUICK ADJUSTMENT HANDLE CAN BE ADJUSTED QUICKLY.📏🛠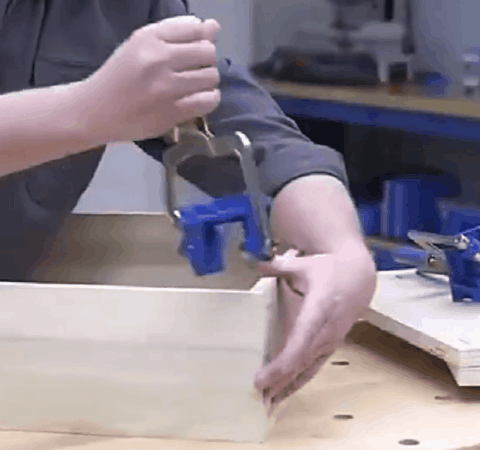 💖THIS 90° ANGLE CLAMP COMBINES THE FUNCTIONS OF THE ANGLE CLAMP AND THE FUNCTION OF THE MIDDLE PART OF THE FACE FRAME CLAMP, AND ADDS INNOVATIVE SELF-ADJUSTING TECHNOLOGY TO CREATE THE ULTIMATE FIXTURE FOR THE BOX STRUCTURE. PULL THE DRAWER BOX TO THE ALIGNED POSITION QUICKLY AND EASILY.
It can be used at 90° angle and "T-shaped joint".
This 90° angle clamp has an innovative automatic adjustment technology added to the middle part of the included angle function and the face frame clamp, which is used to fix the box structure.
Pull the drawer box to the aligned position quickly and easily.
Assemble and securely fix the 90° shelf.
Designed for a single connection at a time.
The clamping surface can protect the cork from the pressure loss of the workpiece.
The opening allows the hollow screw to be driven without removing the clamp.
PACKING LIST:
1*90 DEGREE RIGHT ANGLE CLIP